Electrical Design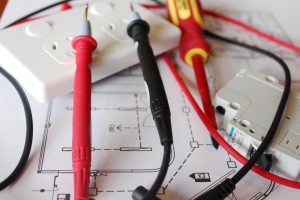 In the past, electrical design was addressed as individual components and subsystems to be optimized separately. We stress a total project approach when designing electrical systems so that all aspects of the building design are considered together.
We believe it is necessary for everyone involved in the use, operation, design, and construction of the facility to fully understand the issues and concerns of all other parties. The design is evaluated for safety, cost, efficiency, overall environmental impact, creativity, and future flexibility, as well as how the occupants will be affected.
The total project approach addresses how materials, systems, and products connect and overlap and how systems can be integrated with one another and into the overall building. While maintaining this approach, we strive to keep our systems as simple as possible while ensuring they still meet programmatic requirements.